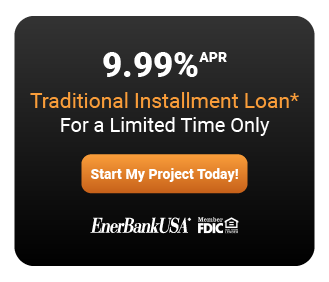 Carlson Enterprises is a Certified Contractor of Enerbank.
Enerbank will offer you a peace of mind. Since we are an authorized contractor of Enerbank, we can offer our customers a variety of payment options to suit their needs. The phone application process is quick and easy. Let Enerbank and Carlson Enterprises help your dreams come true.
Why Enerbank?
Enerbank is your right option
No Waiting: Get your home project done! No need to save up to complete your home project.
Payment Options Right For You: More ways to pay for your home project. Just ask us!
Flexibility: If your circumstances change, you may need cash reserves as a back-up plan for life's necessities.
Have more questions? Visit Enerbank to learn more!
Looking for a price? Get a no cost, no obligation free estimate.